Discography
Ben Harper has released three albums, 'Welcome to the Cruel World', 'Fight For Your Mind' and 'The Will to Live'. Info on all of these fantastic albums are shown below:
Welcome to the Cruel World - Ben's first album, combines alot of older folk song progressions with the spectacular beats and silky slides of the Weissenborn we've grown to love.
1. The Three of Us (2:35)
2. Whipping Boy (5:31)
3. Break'n Down (4:00)
4. Don't Take That Attitude to Your Grave (4:25)
5. Waiting On An Angel (3:53)
6. Mama's Got a Girlfriend Now (2:29)
7. Forever (3:23)
8. Like A King (4:18)
9. Pleasure And Pain (3:44)
10. Walk Away (3:49)
11. How Many Miles Must We March (3:07)
12. Welcome to The Cruel World (5:36)
13. I'll Rise (3:35)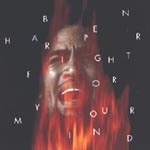 Fight For Your Mind - Ben's Second Album, is an amazing revolution from his first album. The strong folk theme is still there in many of his songs but stand-outs such as 'Ground On Down' and 'Excuse Me Mr.' won Harper many fans with this fantastic album.
1. Oppression (2:58)
2. Ground On Down (4:52)
3. Another Lonely Day (3:43)
4. Please Me Like You Want To (4:56)
5. Gold To Me (4:59)
6. Burn One Down (3:31)
7. Excuse Me Mr. (5:24)
8. People Lead (4:14)
9. Fight For Your Mind (4:06)
10. Give A Man A Home (3:35)
11. By My Side (3:33)
12. Power Of The Gospel (6:01)
13. God Fearing Man (11:48)
14. One Road To Freedom (4:17)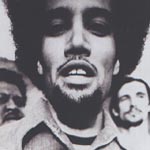 The Will To Live - The most recent album, has been described as 'a tour album', and rightly so as Ben and the Band made their way down under for gigs accross the country. More up-beat and musically challenging songs are found on this album - but the focus remaining on the silky vocals of Ben, and the modern blues roots from which he came.
1. Faded (4:48)
2. Homeless Child (3:51)
3. Number Three (1:43)
4. Roses From My Friends (6:23)
5. Jah Work (4:54)
6. I Want To Be Ready (4:02)
7. The Will To Live (4:57)
8. Ashes (3:52)
9. Widow of a Living Man (4:10)
10. Glory And Consequence (5:40)
11. Mama's Trippin' (3:45)
12. I Shall Not Walk Alone (5:13)